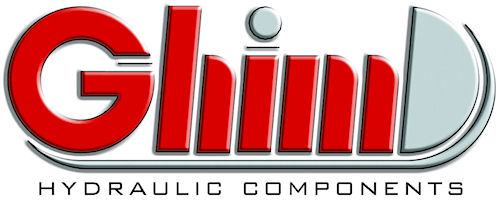 GHIM Hydraulics Srl - Via dell' Industria, 40 - 25030 ERBUSCO - (BS) - ITALY
The production GHIM of Hydraulic Cylinder includes configurations in single or double effect in various bores and in various configurations. We manufacture Hydraulic cylinders, also customer's design with applied Hydraulic Valves. We can highlight the following versions:
- Version "STANDARD" suitable for normal applications,

- Version "MARINE" suitable for aggressive atmospheres, stainless steel,

- Version "FROST" for low temperatures

- Version "WITON" suitable for high temperatures

- Version "VALVED" with special valves fitted.
Press"ENTER" to link to PRODUCT page - GHIM Hydraulics Srl